Welcome
to the world
of Prymat GastroLine
PRYMAT GASTROLINE IS A PRODUCT LINE CREATED FOR PROFESSIONALS
Download the catalogue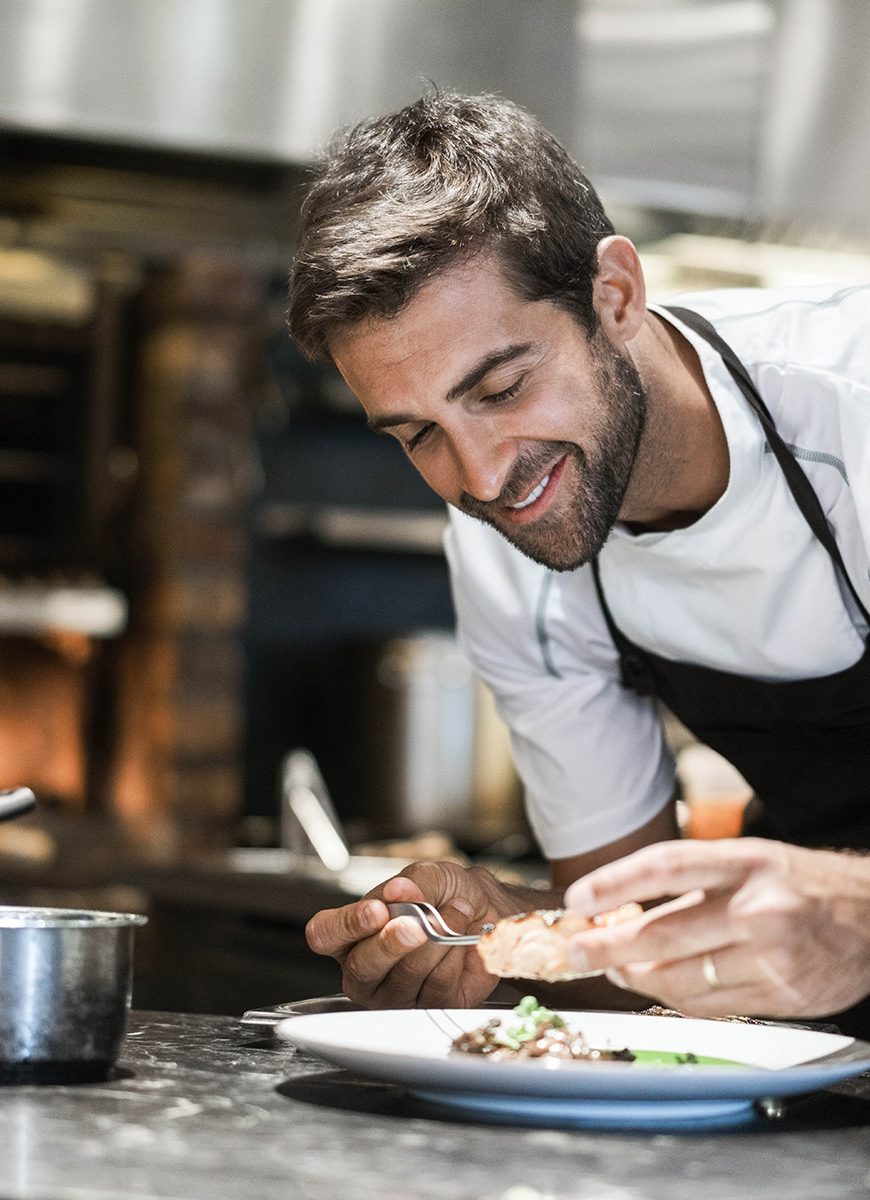 Without spices, there is no perfect taste.
Prymat GastroLine is a specialised part of the Prymat Company, serving the catering market. In the wide offer for gastronomy you will find a full range of homogenous spices, sophisticated compositions of specialised spice mixtures and all necessary food additives under one of the most popular spice brands in Poland – Prymat.
Prymat GastroLine is a line of spices created by professionals for professionals – master chefs and restaurateurs. The highest quality spices provide the perfect taste and intensity to the dishes served. The wide offer of Prymat GastroLine includes aromatic spices from the best crops, enclosed in practical, convenient and efficient packaging.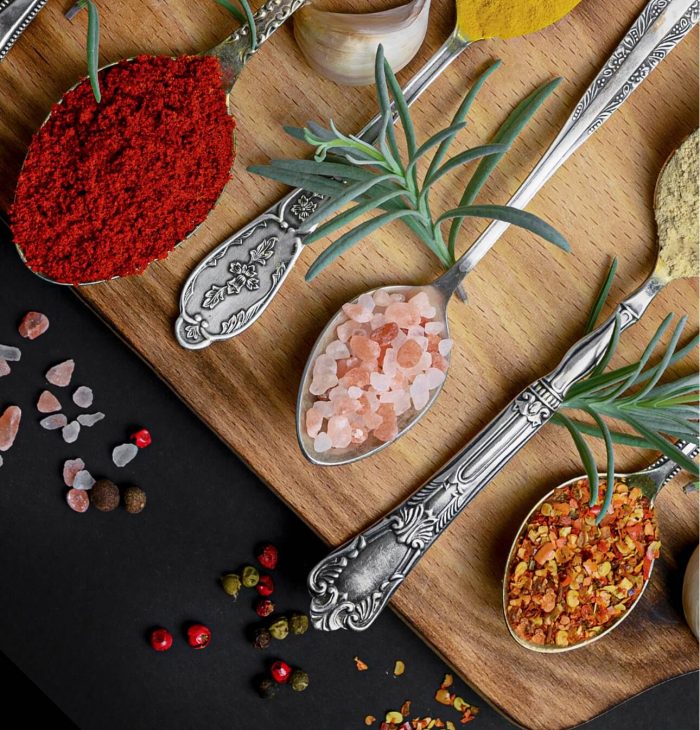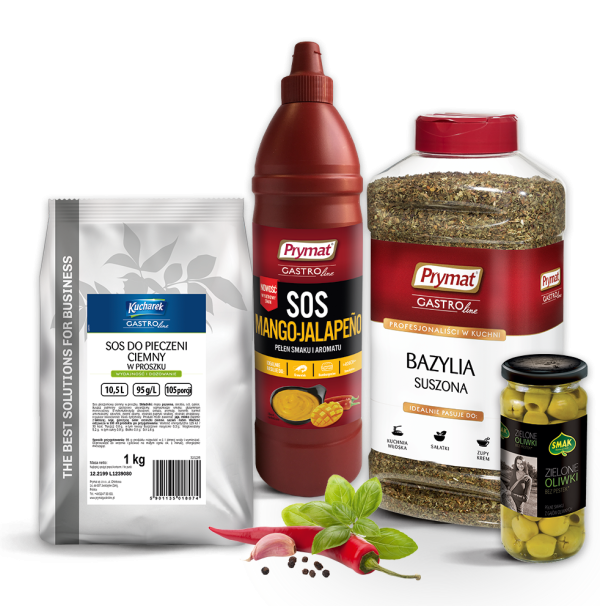 The GastroLine line also includes products from the Kucharek or SMAK brands.
The GastroLine line also includes products from the Kucharek brand. These include not only Poland's most popular all-purpose seasoning, appreciated by multitudes of consumers, but also a range of complementary food products such as soups, broths and liquid seasoning. GastroLine also offers products from the SMAK brand, among which professional chefs will find a wide range of fruit and vegetable preserves of the highest quality: from cucumbers, horseradish, garlic, mushrooms, beetroot to ready-to-eat salads.
Highest quality standards
Quality management in the Prymat company
We work according to IFS (International Food Standard)
We work according to BRC (British Retail Consortium)
We work according to ISO 22000 and the HACCP system
Our priority is to provide products of the highest quality.
The laboratory of the Quality Assurance Department is one of the most important places in the Prymat company's production facility. Our specialists select suppliers, check raw materials, implement and control the best production technologies and choose the right packaging with extreme insight and care. The high standards are confirmed by numerous certifications and standards such as IFS or EN ISO 22000. When you buy GastroLine spices, you are sure to receive products of the highest quality.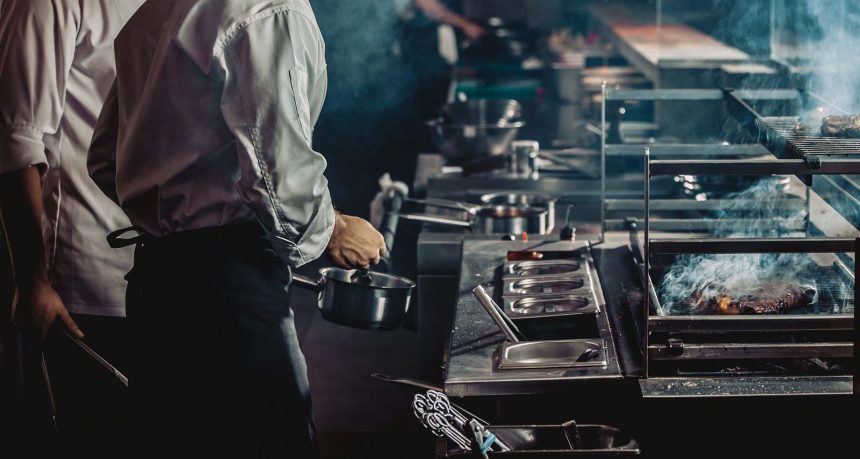 We Provide
Quality
We are constantly investing in new technologies and solutions to offer products that meet the highest standards.
Our state-of-the-art microbiology laboratory allows us to continuously monitor the quality of our products.
We work according to the requirements of EN ISO 22000, IFS. The HACCP system was developed taking into account the requirements of Good Manufacturing Practice (GMP), Good Hygiene Practice (GHP), Good Laboratory Practice (GLP), Codex Alimentarius, EN ISO 22000, IFS standards.
We are trusted by experts
Choosing the highest quality products from the Prymat GastroLine brand ensures that our dishes will always have an excellent taste.
Robert Sowa
Chief
Restaurant N31
The high-end spices of Prymat GastroLine keep giving me new culinary inspiration.
Giancarlo Russo
Chief
Thanks to the best and unique quality of spices, my dishes rise to the culinary heights of flavour, and I am gaining more and more appreciation from my guests. Highly recommended!
Patryk Kotarba
Chief
Royal Castle of Niepołomice
B2B cooperation
We offer solutions for business partners. We want our products to be used widely, including as support in food production.
Advantages of working with us as part of the B2B offering:
Experience of working with domestic and international customers.
Extensive product range.
Experienced Technology, Quality Assurance and Sales Departments oversee product quality.
Ability to tailor the product to individual customer requirements.
Ability to develop new products according to customer guidelines.
Competitive prices thanks to the huge scale of production.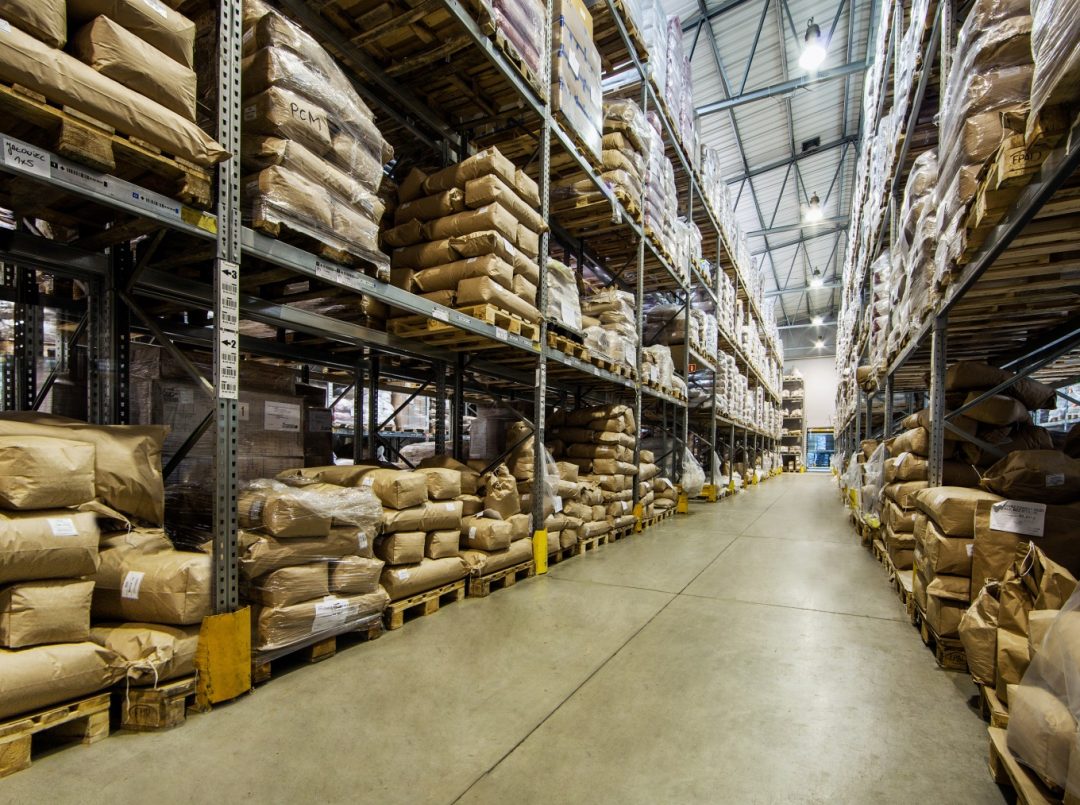 ul. Chlebowa 14
44-337 Jastrzębie-Zdrój